A 22-year-old Spanish international midfielder, Virginia Torrecilla, has extended her contract with Montpellier Hérault Sport Club (MHSC).
Virginia joins her teammate Linda Sembrant, both of them represented by LTA, in prolonging her stay in Montpellier. The young midfielder has become a constant feature for the French team ever since she has arrived in France at the beginning of the 2015/16 season. In two seasons, she has played almost 50 games and scored 3 goals for her club with the current season being the most successful as it has brought MHSC second place in the League and automatic qualification for the 2017/18 UEFA Women's Champions League.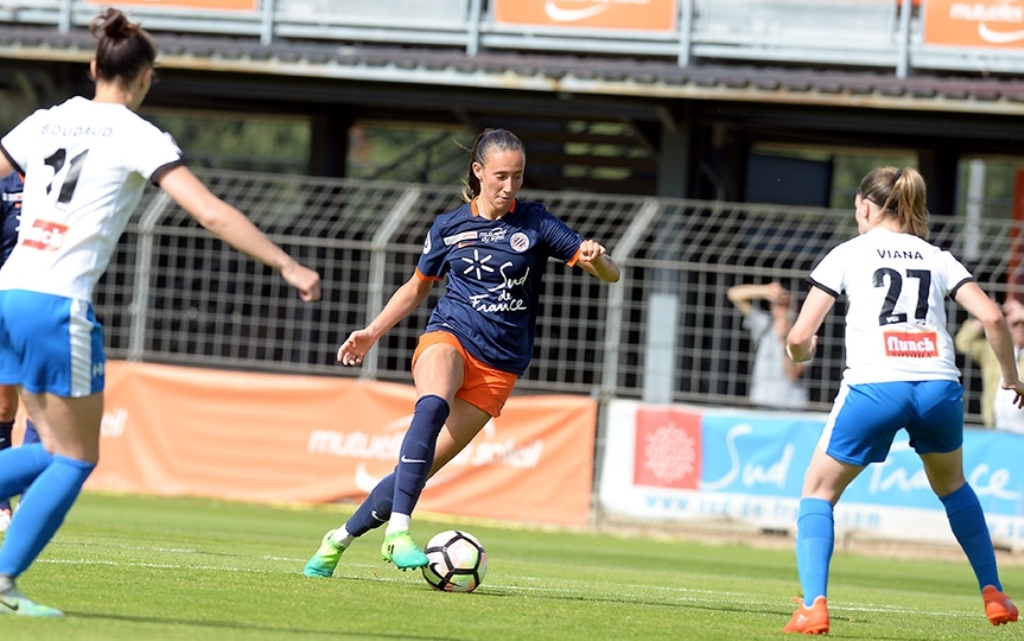 Prior to MHSC, Virginia played for FC Barcelona where she won three League and two Cup titles.
The recent Algarve Cup winner with Spain, Virginia has already 30 caps and 4 goals for the National team, and she is on course to represent her country in the UEFA Women's Euro 2017 in the Netherlands this summer.
LTA Agency wish Virginia the best of luck for the upcoming season at Montpellier.