The 27-year-old Spanish midfielder Vicky Losada has won her fifth Copa de la Reina with FC Barcelona who claimed their sixth historic title
The final of the Copa de la Reina was played between two top teams with LTA Agency representing two international players of each club: Line Røddik Hansen and Vicky Losada of FC Barcelona, Amanda Sampedro and Andreea Părăluță of Atletico de Madrid.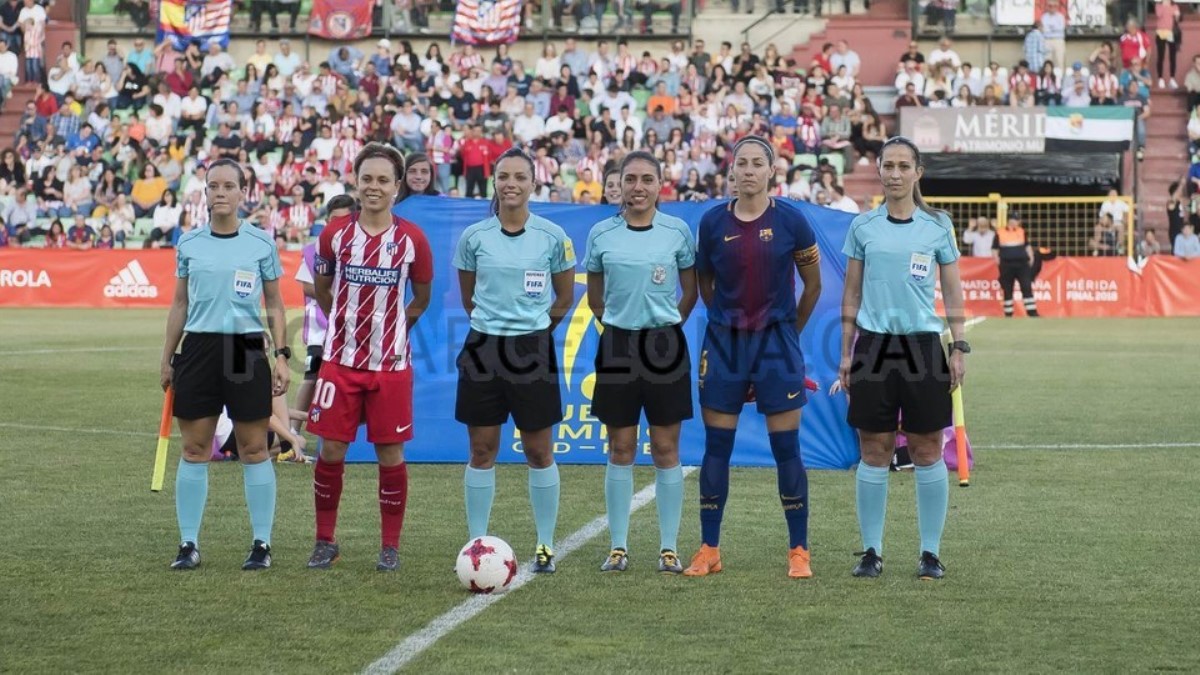 Last Saturday, Vicky and Amanda had both captained their teams in the final of the tournament in which FC Barcelona beat Atletico Madrid 1-0 in a tough game. Since 2016 it is the same two clubs who have reached the final and just like last year, FC Barcelona are the winner of Copa de la Reina. By winning again this year, they have reached the record of six Copa de la Reina trophies.
FC Barcelona were also Primera División's runner-up of the season which has just finished, with only one point difference from the Champions Atletico Madrid.
LTA Agency congratulate Vicky on this achievement.