Two international defenders, Irene Paredes of Spain and Emma Berglund of Sweden have bagged the 2017-18 French Cup with Paris Saint-Germain (PSG) and finished as vice-champion of the league
PSG, the six-time runner-up of the Feminine Division 1, have managed to end this season with a trophy. PSG have won their second historic French Cup title eight years after the first one. To deserve this title, Irene and Emma's side have had to defeat Olympique Lyonnais who were going for a third treble (the UEFA Women's Champions League, the French league, and Cup) in a row. While Emma played one game Irene featured in four Cup matches scoring a goal. The Spanish defender also played 90 minutes of the final in which PSG beat Lyon 1-0 and broke their bid for a seventh straight French Cup title.
This seventeenth edition of the French Cup took place at Menau stadium in Strasbourg. The match was interrupted by a heavy rain and restarted almost one hour later.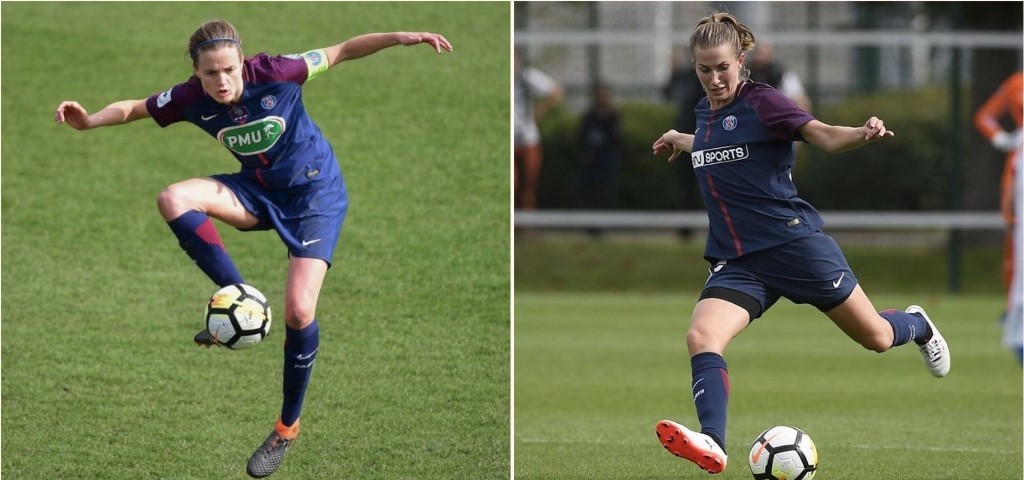 Irene was voted as one of the best defenders in the world by Fifpro in 2017. She joined PSG for the 2016-17 season and was runner-up of the French Cup and the UEFA Women's Champions League. This season, she has featured in all 22 league matches scoring three goals.
Emma Berglund joined the club at the beginning of the season which just finished and unfortunately got injured after playing 11 games an scoring one goal. She is still recovering from injury expecting to play next season alongside Irene as PSG will compete in the UEFA Women's Champions League once again.
LTA Agency congratulate Irene and Emma on this historic achievement.