LTA Agency have procured the transfer of the 25-year-old Zimbabwean international striker, Rutendo Makore to Sporting Club Huelva of the Spanish Liga Iberdrola Primera Division.
The powerful forward has made her mark internationally by taking part in the final tournament of the Rio Olympics 2016 as well as the CAF Africa Cup of Nations same year in Cameroon. Just this autumn, she has led Zimbabwe National Team to the final of the COSAFA Women's Cup held in Bulawayo, becoming the best goal scorer of the tournament in the process.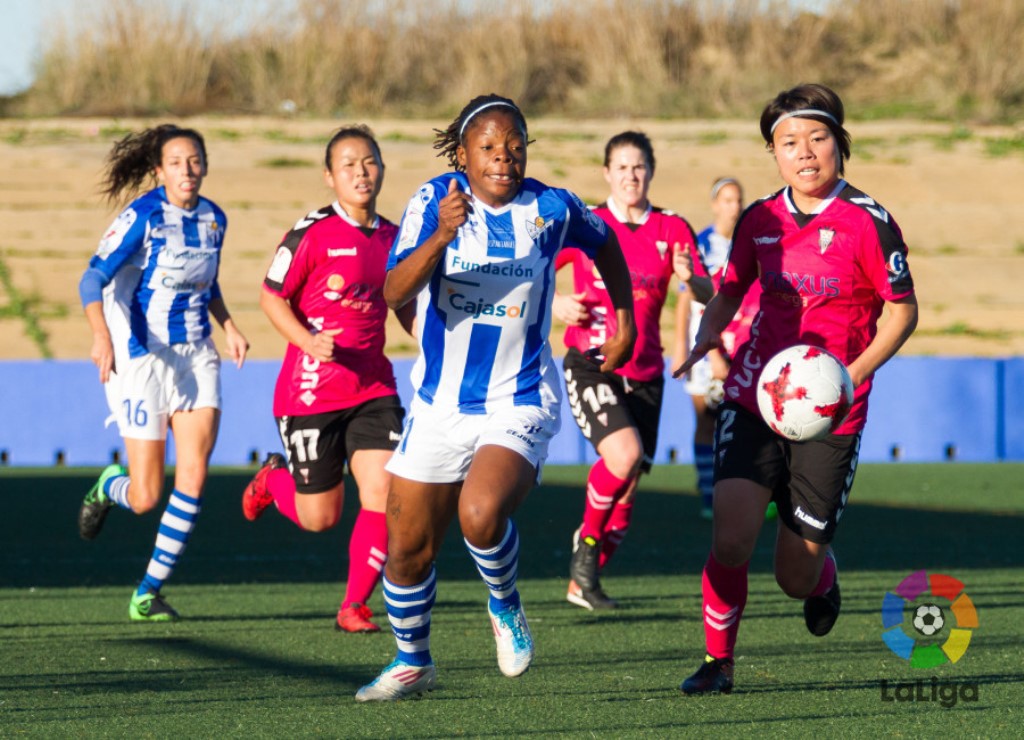 Rutendo made her Liga Iberdrola Feminina debut last Saturday as she started and played 89 minutes for Huelva in a 2-0 victory over Albacete. Embarking on her first club experience in Europe, she has joined another LTA player at Huelva, Cameroon international midfielder – Genevieve Ngo Mbeleck.