Spain striker Nahikari scored as Real Sociedad defeated Liga Iberdola champions Atlético de Madrid 2-1 to lift their first historic Copa de la Reina title.
Saturday was an historic day for Real Sociedad, as they have won their first ever spanish Cup. In the presence of Queen Letizia, who came for the first time to a final of the Copa de la Reina to award the trophy to the winners, Nahikari's side came from behind to beat Atletico 2-1, denying them thus a domestic double.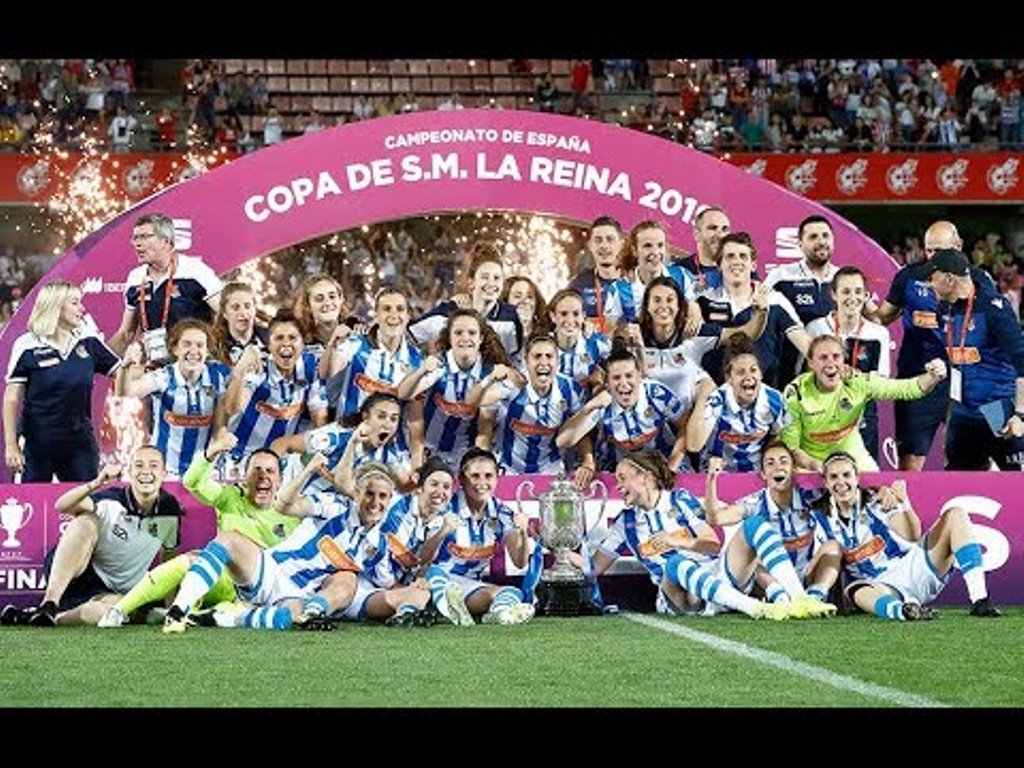 Nahikari has been an extremely important part of this historic success as she slotted in Real Sociedad's second goal in the 61st minute following efforts from her teammate Palacios. The young striker scored three goals and provided two assists in the four matches of the final stage of this competition.
Real Sociedad finished the league in seventh position and Nahikari was the third best goal scorer in the league table with 16 goals. Nahikari García has been nominated for the Primera División forward of the season award.
LTA Agency congratulate Nahikari on this historic achievement.