"Remarkable" and "historic" are the words that best describe the 2015 season for Chelsea Ladies FC.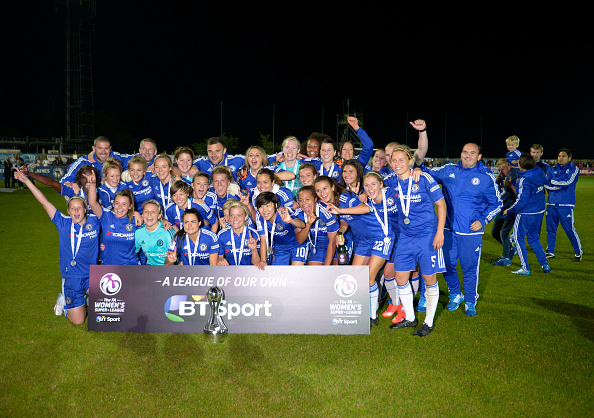 Since joining the team at the beginning of the season, Hedvig Lindahl became part of the best season so far for Chelseas Ladies, winning both FA Cup and Women's Super League for the first time in their history and winning them both in one season, the achievement surely to be remembered for years to come. The key to success for every winning football team is a good defense, and a huge part of it is the goalkeeper's position. With just 10 goals conceded all season, the Swedish international has proved an integral part in Chelsea winning League and Cup double.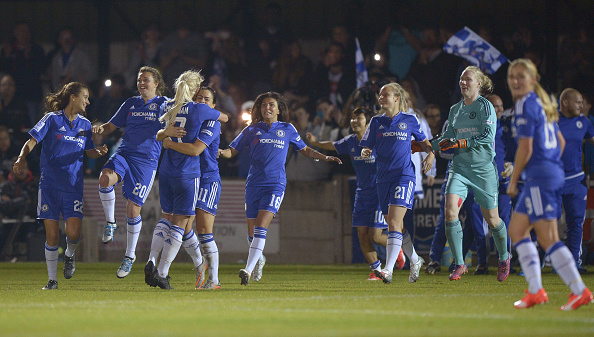 Chelsea finished the League season with a 4:0 victory over Sunderland and proved that they are the best team in England. Hedvig played 81 minutes when she was replaced by Marie Hourihan. It was a historic day for the Chelsea Ladies, who celebrated on the Wheatsheaf Park field in front of a record 2,710 crowd which included men's team captain John Terry. Hedvig and her teammates will now look to make the season even more memorable as they start their maiden UEFA Women's Champions League campaign against Scottish Champions, Glasgow, this week.
Manager of number of different super stars in the women's football world, such as Caroline Seger, Verónica Boquete, Natalia Pablos Sanchon and many others.