The Danish international midfielder Sofie Junge Pedersen has had a memorable season with Juventus FC. She clinched the Italian Cup just a week after being crowned the Italian champion. Earlier this season, she also scored the winner as Juventus beat Fiorentina 1-0 in front of a new record crowd at the Allianz Stadium.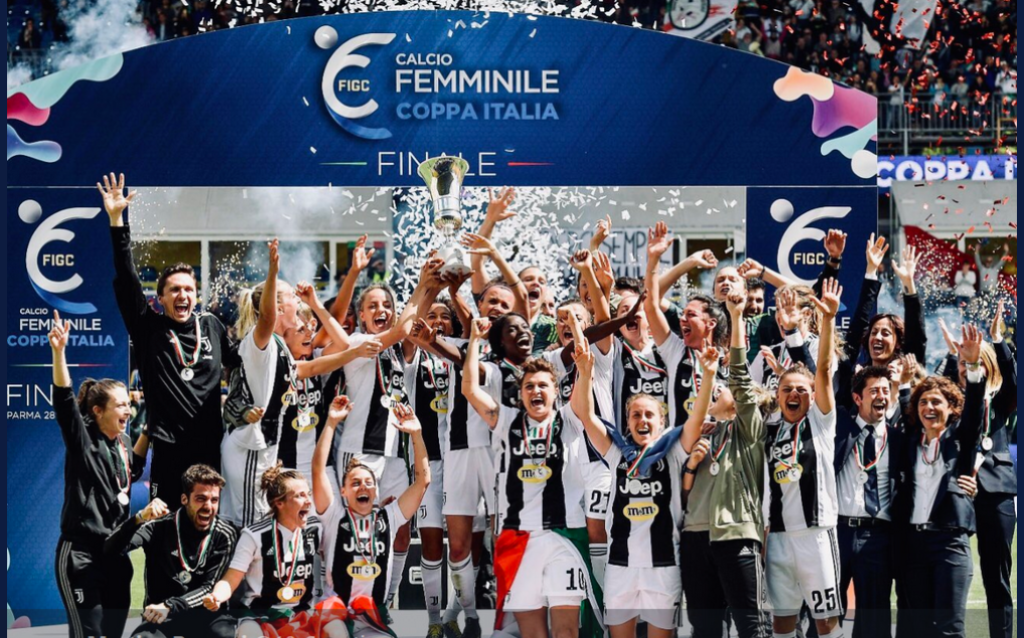 Juventus make a double of successes this season. In the Coppa Italia final match last Sunday Juventus defeated Fiorentina 2-0 at Parma's Stadio Tardini to win the Cup for the first time. On April 20th, the Bianconeri won the last Serie A game against Verona (3-0) and thus bagged their second successive league title. Sofie played 90 minutes of both matches.
Prior to that, on March 24 Sofie also played 90 minutes in the historic game against Fiorentina in which she sealed a home win for Juventus. This marked the team's first match at the Allianz Stadium in Turin by playing in front of a record 39,000 spectators for a top-flight women's game in Italy – an achievement surely to be remembered for years to come.
Many congratulations to Sofie on this remarkable first season in Italy and a lot of success in the future!