LTA Agency are pleased to announce signing a representation agreement with a Spanish rising star, Nahikari García Perez
The 22-year-old forward plays for Real Sociedad in her home city of Donostia (San Sebastian).The young captain made her debut in Primera division Femenina at only 16 years of age after arriving from Añorga KKE.
A very fast player, Nahikari has already scored 16 league goals this season. She is the best goal scorer in her team and the third best scorer of the Liga Iberdrola at the moment.
She is a former youth international with Spain and has competed with the under 17, 18, 19 and 20 Spanish National Teams. Nahikari is a runner-up of the 2014 FIFA U17 Women's World Cup in Costa Rica and has three silver medals at the UEFA U19 Women's Championships and one at the UEFA U17 Women's Championship.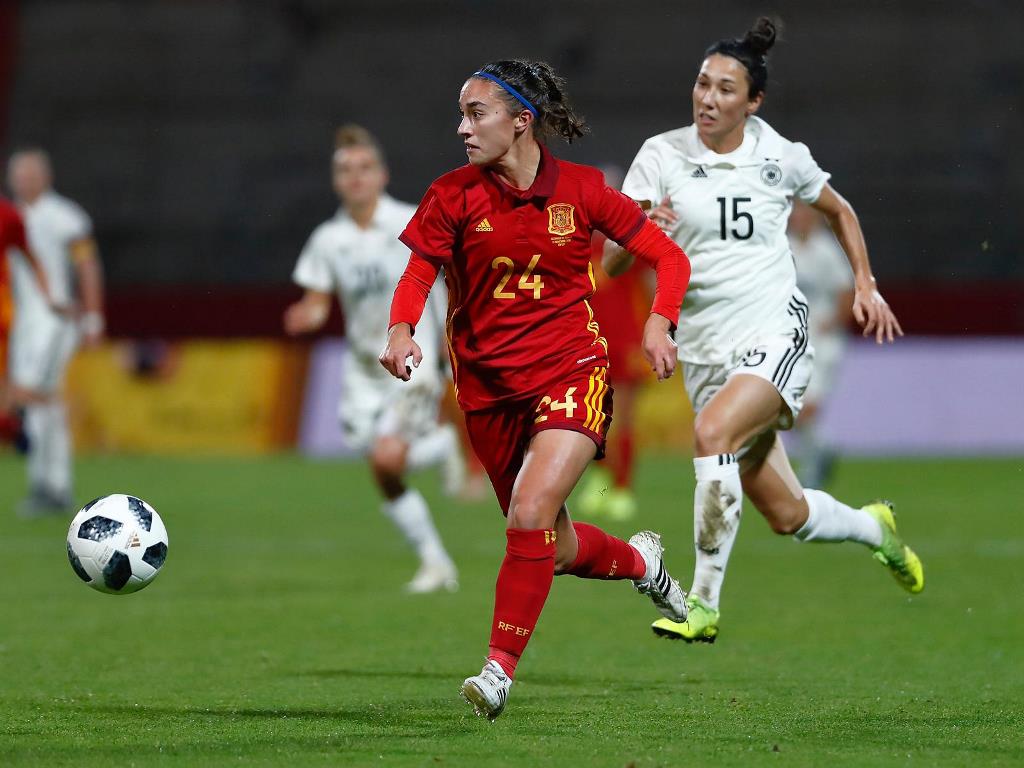 The young promising striker has scored once in seven appearances at senior level, and we hope to see her at the 2019 FIFA Women's World Cup in France.
At the club level, Nahikari has been key to lead her Real Sociedad team to a historic first appearance in the Copa de la Reina Final, where she will face the favorites Atletico de Madrid in a 12 May 2019 final in Granada.
LTA Agency are delighted to welcome Nahikari García and look forward to a long and successful relationship.