Tatiana Matveeva (Tata) scored her second consecutive goal for Kryvbas while Ysis Sonkeng made her debut for the Ukraine-based club
Tatiana opened her goal account on 11th September to help Kryvbas to a 3 – 1 home victory over Mariupol. The Georgian international midfielder scored again yesterday to help her side to defeat EMC Podolie 4-0 to claim their sixth victory of the season in the Ukrainian Premier League, at home in round 9.
Tatiana (31) joined the club early in September from Nike Tbilisi in Georgia.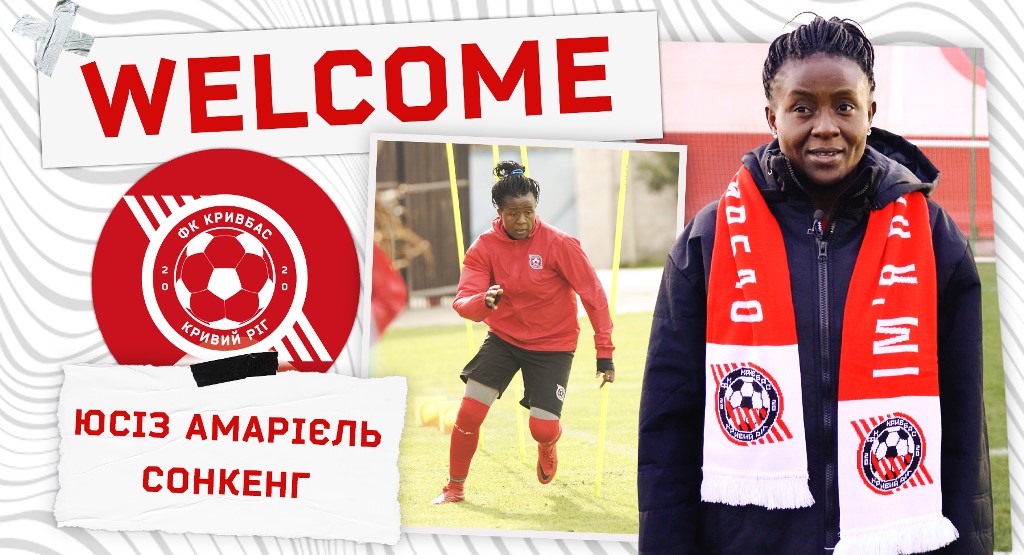 The 32-year-old Cameroon defender Ysis Sonkeng also made her debut against EMC Podolie 4-0.
LTA Agency has arranged the transfer of the international defender who moved to Kryvbas from Israeli women's football club Bnot Netanya, where she played seven matches last season.
Kryvbas is currently second in the league table and will host Zhytlobud-2 in the next league game on October 30.
LTA Agency wish good luck to Tatiana and Sonkeng at Kryvbas.