Line Røddik Hansen, Katrine Veje and Sofie Junge Pedersen reached the final of the UEFA Women's Euro 2017.
The tournament was held in the Netherlands from July 16th to August 6th. Sixteen countries were present organised in four groups of four teams each. Denmark finished as runners-up of Group A to qualify for the quarterfinals where they ended the holders Germany's bid for a seventh consecutive European title with a 2:1 win.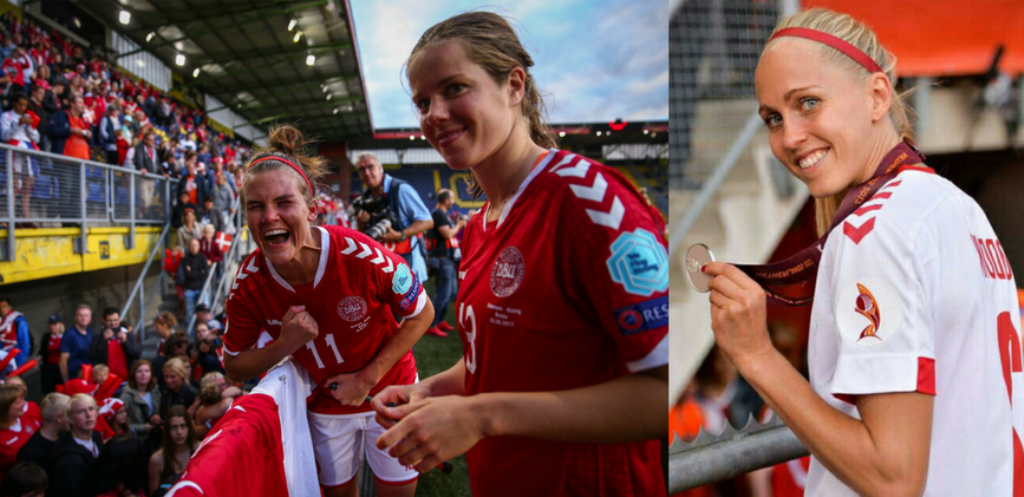 In six games played during the tournament, Denmark won 4 (including a semifinal win on penalties against Austria) and lost 2. All three Danish players represented by LTA featured in the final match won by hosts the Netherlands 4:2 in a back-and-forth encounter.
Fourteen players represented by LTA Agency took part in the Euro finals. Sweden's Hedvig Lindahl, Caroline Seger, Linda Sembrant, Emma Berglund, Olivia Schough, as well as Spain's Vicky Losada, Virginia Torrecilla and Irene Paredes exited the competition in the quarterfinals. Iceland's Glódís Perla Viggósdóttir and Portugal's Carolina Mendes and Raquel Infante went out following the group stage. Three of LTA players have registered their names in the goal scorers list of this year's tournament. They are Carolina Mendes with two goals, Vicky Losada and Katrine Veje with one goal each.
LTA Agency congratulate Line, Katrine and Sofie on the remarkable achievement of getting to the final of the 2017 European Championship!