The Spain midfielder Amanda Sampedro and the Romania Goalkeeper Andreea Părăluță have won the 2017-18 Spanish league with Atlético de Madrid
Having claimed their first ever Spanish league title in the 2016-17 season, Atlético de Madrid has succeeded to procure themselves a second title last Sunday, when they crushed Zaragoza CFF 6-1 in their last league match of the 2017-18 season. With only had one defeat in 30 matches played and scored a total of 74 goals in which Amanda participated with 8 goals. Amanda played 90 minutes of all the 30 league matches, and Andreea featured in four of them.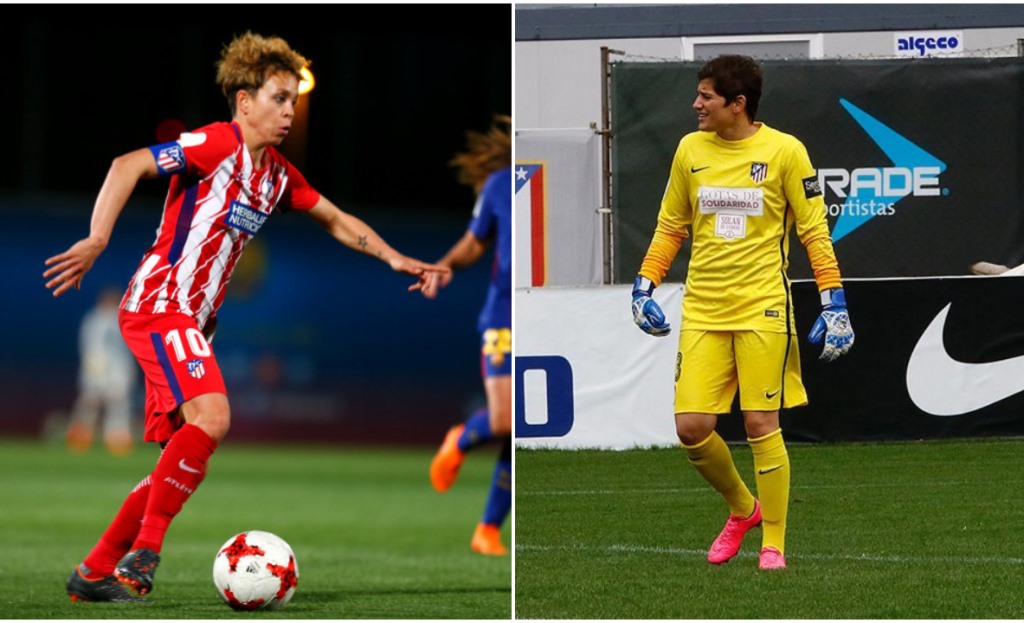 The two young international players represented by LTA Agency, Amanda (24) and Andreea (23) have now added a second trophy of Liga Iberdrola to their record of achievements and are preparing to face the challenge of la Copa de La Reina 2018.
LTA Agency congratulate Amanda and Andreea on this achievement.