Join our career management team!
We help players and coaches worldwide maximize their professional and commercial potential. We assist football clubs to secure the right talent for their teams. Our unique approach stems from the passion for the game of football and the personalized service we are proud to provide our clients. Learn more …
Cameroon, Netherlands, and Sweden advanced
Cameroon, Netherlands, and Sweden have made it to the round of 16 of the 2015 FIFA Women's World Cup in Canada…
Read more here.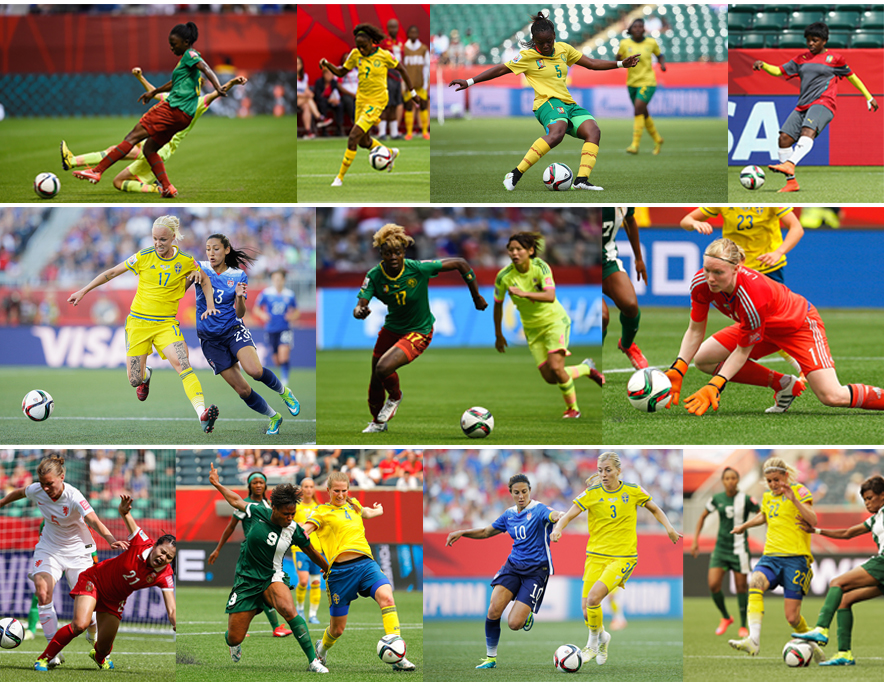 Since its inception in 2009, LTA Agency have participated in more than 130 transfers involving over 60 clubs from 22 countries all over the globe. More than 80 individual clients (female players, male players, and coaches) of 30 different nationalities have used services of our agency. Click here to see club references and the full list of LTA transfers.
| Player Name | Nat. | G | Pos. | Old Club | New Club | Comment |
| --- | --- | --- | --- | --- | --- | --- |
| Vero Boquete | ESP | F | MDF | 1. FFC Frankfurt | FC Bayern München | |
| Virginia Torrecilla | ESP | F | MDF | FC Barcelona | Montpellier HSC | |
| Linda Sembrant | SWE | F | DEF | Montpellier HSC | Montpellier HSC | Renewal |
| Laura Del Río | ESP | F | FWD | Bristol Academy WFC | Washington Spirit | |
| Andreea Laiu | ROM | F | FWD | Amazon Grimstad FK | FC Rossiyanka | |
| Ajara Nchout Njoya | CMR | F | FWD | AS Police de Yaoundé | WNY Flash | |
| Camilla Kur Larsen | DEN | F | FWD | Fortuna Hjørring | WNY Flash | |
| Augustine Ejangue | CMR | F | DEF | Amazon Grimstad FK | Fortuna Hjørring | |
| Ina Budestean | MDA | F | GK | WFC Gintra-Universitetas | Östersunds DFF | |
| Ida Rebecca Guehai | CIV | F | MDF | Onze Sœurs de Gagnoa | Kristianstads DFF | |
| Ines Tia N'Rehy | CIV | F | FWD | Juventus FC Yopougon | FC Rossiyanka | |
| Irina Zvarich | UKR | F | GK | FC Rossiyanka | Montpellier HSC | |
| Raïssa Feudjio | CMR | F | MDF | Louves Minproff | Merilappi United | |
| Carolina Mendes | PRT | F | FWD | FC Rossiyanka Russia | FC Rossiyanka Russia | Renewal |
| Natalia Pablos | ESP | F | FWD | Bristol Academy WFC England | Arsenal Ladies FC England | |
| Gaëlle Enganamouit | CMR | F | FWD | Eskilstuna United DFF Sweden | Eskilstuna United DFF Sweden | Renewal |
| Vera Dyatel | UKR | F | MDF | WFC Zorkiy Russia | Linköpings FC Sweden | |
| Olivia Schough | SWE | F | MDF | FC Rossiyanka Russia | Eskilstuna United DFF Sweden | |