Four 'Elephantes' of Ivory Coast have won Cyprus Women's Super Cup title with Barcelona FA: strikers Rebecca Elloh and Aby Jessy Romuald, midfielder Rita Akaffou and defender Fatou Coulibaly.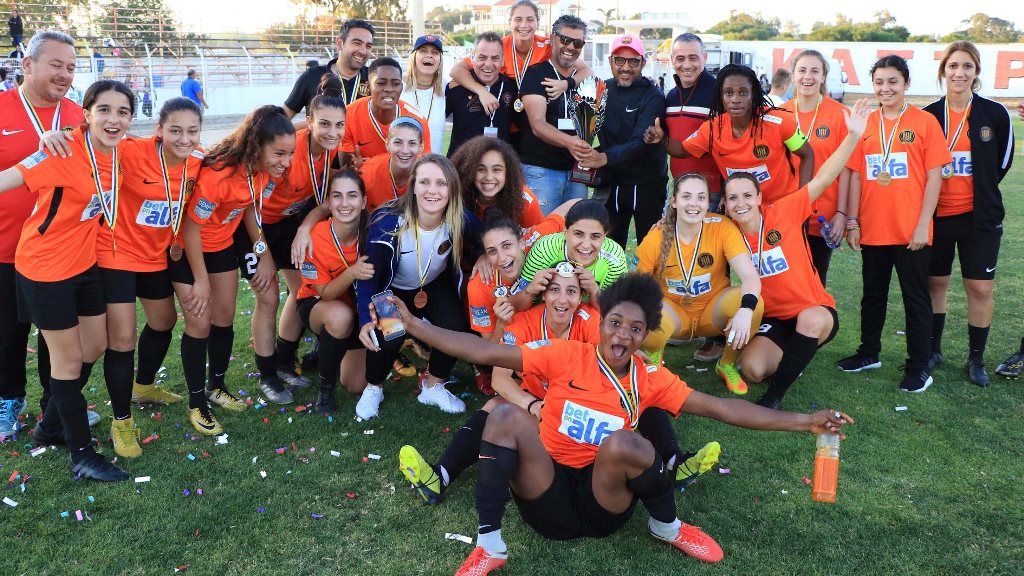 It is Barcelona FA's second successive Cup title after dethroning Apollon Ladies last season. They have eliminated another opponent last Sunday to win a new title thank to a 4-0 win over Omonia Nicosia.
Rebecca, Rita and Fatou helped the champions last year in thier first historic Cup title won. This season, they have repeated the action including the newly comer, their compatriot striker Aby Jessica Romuald. They have all strongly contributed to Barcelona's new Cup victory. Rita,Elloh and Jessy played 90 minutes of the final match against Omonia Nicosia Elloh scored a goal.
All four players featured in the semi-final against Apollon Ladies playing the full match. Rebecca Elloh scored the only goal wich leaded the team to the final with a score of 1-0 win.
they are actually on national duty as they are playing